Tuition & Fees
Tuition
The MA in Applied Economics is a tuition-based program. In addition to the tuition payments, students are expected to cover their own living expenses.
The tuition level for the full MA in Applied Economics program depends on the admissions round:
| Admission Round | Application Deadline | Tuition |
| --- | --- | --- |
| Early | 30 November, 2019 | 7,500 USD |
| Regular | Prolonged: 30 April, 2020 | 9,500 USD |
| Late | Rolling admissions after 30 April | 9,500 USD |
Tuition is paid in four installments.
We have a number of financial options available to cover the costs of study.
There may be additional fees associated with the program.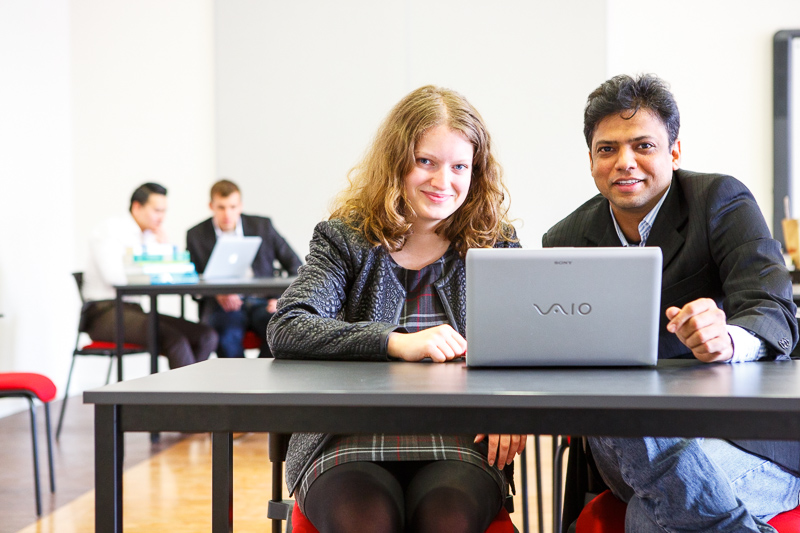 Payment Schedule
MA in Applied Economics tuition is paid in 4 installments.
Payment
Sum
Received by
Tuition deposit*
1,000 USD
- 31 January, for 30 November application deadline
- 21 June, for 30 April application deadline.
- Individual if you apply after 30 April deadline
1st tuition payment
(Your tuition level) / 3 - 1,000 USD

First day of the Fall Semester: mid-September

2nd tuition payment
(Your tuition level) / 3
First day of the Spring Semester: beginning of January
3rd tuition payment
(Your tuition level) / 3
First day of the Summer Semester: mid-April
* Tuition deposit confirms your place in the program; and is non-refundable.
Some students choose to pay their tuition in larger installments (for example, the whole year in September) to avoid bank transfer fees.
Method of Payment
We accept payment through electronic bank transfer. Details for making payments will be provided when you are admitted to the program. For smaller payments, you may also pay via PayPal.
Failure to meet the payment schedule will cause you to lose student status and you will not be able to complete the MA in Applied Economics program.
Fees
There may be additional costs of attending the CERGE-EI MA in Applied Economics program in addition to tuition.
Room and Board
Students can choose between living in Charles University dormitories, with prices starting at 260 USD per month for a shared room or rent a private apartment where the price range is usually between 200 USD for a room in a shared apartment to 650 USD for a full apartment.
Additional living expenses (including meals and public transport) are estimated at around 450 USD per month.
Health Insurance (required by Czech law)
Czech law requires everyone resident in the country to have health insurance from an approved insurance company regardless of coverage you might have from your home country. You must purchase the insurance when applying for a visa.
Estimated cost: approximately 350 USD (300 EUR) for the complete one-year program.
Visa Application Costs
Applying for the Czech visa incurs several costs that depend on your citizenship, your location relative to an embassy or consulate, and the time when you apply. Our Study and Support Office will help you with visa application.
Thesis (optional)
3,000 USD fee for completing a thesis. Paid by: the first day of the semester you start work on the thesis.
Completing the thesis is not required to earn the MA in Applied Economics degree. This fee covers the required faculty attention for an individual student and added administration costs.