Alumni Contact
This email address is being protected from spambots. You need JavaScript enabled to view it.
Stay in Touch
// ARTICLE CREATION AND/OR MODIFICATION DATES // note the special format due to date() not functioning with other languages ?>
Dear Alumna, dear Alumnus,
To stay up to date with the latest news from the University, make sure you receive your copy of our alumni e-newsletter, which is sent out three times a year. If you do not receive it, send an email to This email address is being protected from spambots. You need JavaScript enabled to view it. so that we know your preferred email address.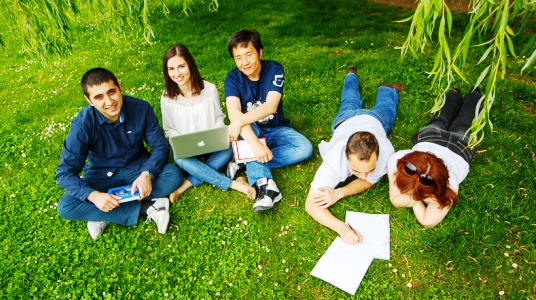 We also have a sizeable presence on both Facebook and LinkedIn, with special invitation-only groups on both. If you're not a member, please join us!

Keep inspiring
No matter how far from CERGE-EI you are, your past days at CERGE-EI and your present career continue to influence new generations of students. As alumni, you are part of the legacy that CERGE-EI represents, and keep motivating new applicants and students from many countries and diverse backgrounds.
Find out who our students are, what they achieved, and what they aspire to accomplish. Do they still win local student prizes throughout the year? Do they go to the same US universities for a study stay? Do they still organize the Food Party in the Fall? We can confirm all this, and add more: there is a Graduation Gala each May, internal Project Snapshot twice a year, teaching in the Economics Discovery Hub, plus activities in the Student Club. Not to mention various extra-curricular activities, including charity work. Follow PhD students' experience from mobility stays, their recent successes, or read our blog to find out more. Full student lists and statistics may be found here.
You are also cordially welcome to pop-in to CERGE-EI if you are in Prague. Get in touch with us and pay us a visit. We can help you arrange meetings with those you wish to see, and give you details on upcoming events that you may find interesting. There is no better way to see the changes than connecting to the current students and faculty members. Come for a coffee break, seminar, or a brown-bag. We will be happy to show you around.