Students' Successes
Student success is our priority. Our PhD in Economics and MA in Applied Economics students actively participate in various competitions and their papers regularly collect awards. Their efforts have brought exceptional results across the region. We are proud of their success!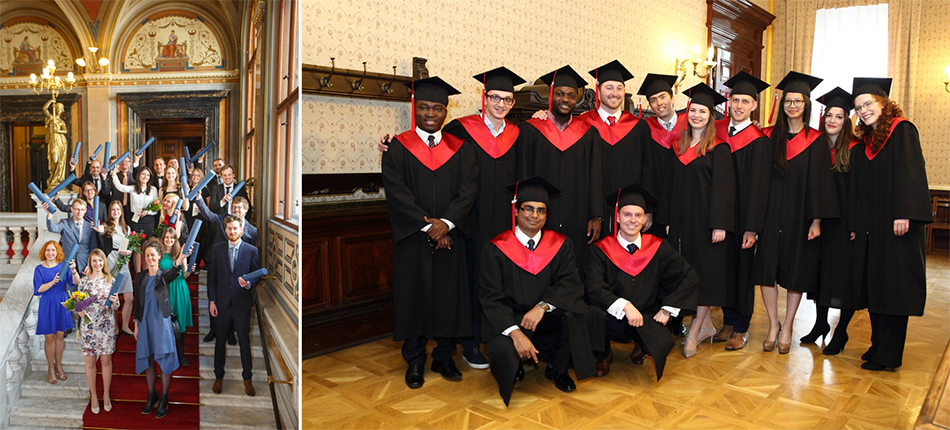 2021
Ketevani Kapanadze won first place in the Young Economist 2021 competition. Bohdana Kurylo came in second, Sergei Mikhalishchev and Mariia Kosar came in third. Jan Žemlička received the Karel Engliš Prize for the best policy paper. The Czech Economic Society awards these prizes.
CERGE-EI Second-Year Research Fellowship 2021 Competition
Martin Kosík, Jan Žemlička, and Arseniy Shcherbov are the winners of this year's CERGE-EI Second-Year Research Fellowship, a special fellowship sponsored by RSJ Foundation.
2021 Young Economists' Meeting at Masaryk University
Ella Sargsyan received the Best Paper Award at the 2021 Young Economists' Meeting organized by Masaryk University, Brno.
Bratislava Climathon 2021
CERGE-EI's graduates Kristína Hrehová and Tomáš Mičko are members of a team that won first prize in the Bratislava Climathon 2021 competition in the field of mobility with their travel time comparator.
2020
2019
2018
2017
2016
2015