Students from more than
30
countries are taught every year in our programs.
9,000
undergraduates are reached annually through our Teaching Fellows program. Over
500
of our graduates are employed in
32
countries, over
30%
of them working in central banks, governments and international organizations. Over
100,000
volumes are available in our economics library. Established in
1991,
we are proud to be among the top
5%
of economics departments and research institutions globally, according to RePEC.
16
Nobel laureates and nearly
1,000
international seminar speakers have given lectures and talks at CERGE-EI to date.
About
// ARTICLE CREATION AND/OR MODIFICATION DATES // note the special format due to date() not functioning with other languages ?>
Welcome to CERGE-EI (Center for Economic Research and Graduate Education – Economics Institute), a joint workplace of Charles University and the Economics Institute of the Czech Academy of Sciences, a unique partnership designed to promote modern education and research in economics located in a beautiful Central European metropolis – Prague.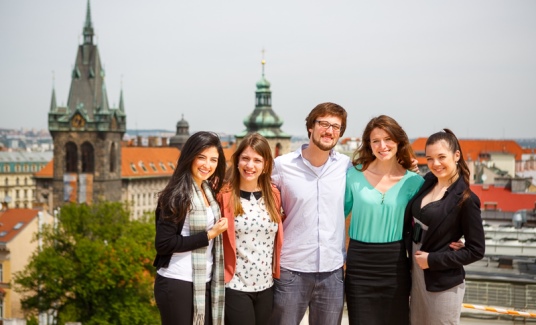 CERGE-EI offers Western-style, US-chartered, graduate economics education – PhD in Economics, Master in Economic Research and MA in Applied Economics.
Despite its small scale, CERGE-EI has achieved global impact and reputation by producing frontier economics research.
We share economics know-how and expertise by hosting public lectures and seminars and by opening our premier economics library to the general public.
We warmly welcome all fans of academic and policy-oriented economics to join our community.