Program Overview
MA in Economic Research
"I would literally stand no chance where I am now without CERGE-EI - my performance completely owes to the technical knowledge, research interests and self-expression skills that I developed here. My MAER experience was very transformative and I will be forever grateful for the growth opportunities it has provided."
Giorgi, MAER Alumnus
---
Why is this program unique?
The MA in Economic Research is a Western-style graduate program designed for students who have completed their undergraduate studies and are interested in applied economic research.
The program consists of two years, each divided into two semesters. In each semester, students take three courses that equip them with systematic knowledge of economics and empirical research techniques, and includes courses in professional-level writing and speaking in English. At the end of the second year, students formally defend their MA thesis.
Where can our MA degree take you?
The aim of this program is to equip students with all the tools and expertise necessary to be successful in research, analyst, and quantitative positions at international and government organizations, public policy institutions, non-profit think-tanks, and private sector companies.
It also prepares students for further postgraduate education in economics, either in CERGE-EI's PhD in Economics program or at other high-quality universities in Europe and North America.
You can download the program leaflet in Study > section Download.
>> For all upcoming webinars and events, visit the Event Calendar. <<
| | |
| --- | --- |
| Start | October |
| Application deadline | March 31 (23.59 CET) |
| Duration | Two years full time (4 semesters) |
| Tuition fee | No tuition fee |
| Entry requirements | BA degree |
| Language of instruction | English |
| Location | Prague 1 - New Town, Czech Republic |
Why should you consider CERGE-EI for your graduate degree?
Rankings and International Recognition
CERGE-EI operates under Charles University, the oldest university in Central Europe, ranked among the top 150 universities in Economics and Econometrics by the 2022 QS World University Ranking by Subjects, the Global Ranking of Academic Subjects 2022 (Shanghai Ranking), and World University Rankings 2022 by Subject (Times Higher Education Ranking). The overall ranking of Charles University according to the QS World Rankings 2023 is #288.
CERGE-EI is ranked in the top 5% of economic departments/institutions worldwide according to the Social Science Research Network (SSRN) and Research Papers in Economics (RePEc).
The institution has been recognized as a Center of Excellence by both the European Union and the US government
Faculty and Researchers
Our faculty members are outstanding researchers who publish widely across a broad range of fields in theoretical and applied economics. They hold PhDs from many of the worlds' top graduate programs including Princeton University, the University of Chicago, the London School of Economics, and University College London.
Our professors also work on governmental advisory boards and contribute to public policy debates. Many participate in the activities of IDEA, a CERGE-EI think-tank focusing on policy-relevant research and recommendations.
CERGE-EI researchers have been awarded 3 grants by the European Research Council (ERC) - the most prestigious funder of excellent research in Europe.
CERGE-EI hosts various public lectures, external presentations from by the IMF, OECD, and more. Our faculty and researchers serve as discussants at these events.
Diverse Community
CERGE-EI students come from more than 30 countries and have diverse academic backgrounds including degrees in economics, mathematics, physics, computer science, engineering, business, international relations, and sociology.
Stellar Careers
CERGE-EI graduates are employed in more than 40 countries worldwide. They hold high-level positions in international organizations, including the World Bank, IMF, EBRD, OECD, government ministries and central banks, think-tanks, and private sector organizations, including major banks and consulting firms. Others pursue academic careers in prestigious university departments around the world.
Want to know more? Read blogs by our alumni.
Individual Approach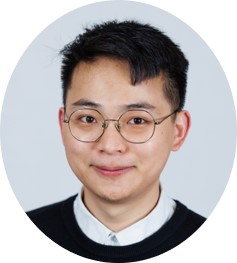 "CERGE-EI provides an American-style education that is different from other European economics programs, allowing students to receive very systematic training in economics research. The small size of the program means that students receive adequate guidance from professors and sufficient support from different departments. (Everyone here is quite friendly.)"
Tao, MAER student
Thanks to the small size of the institution, our MA in Economic Research students are able to discuss their research interests and ideas in depth with faculty members. The Academic Skills Center helps students to develop their professional written and oral communication skills, and to formulate the results of their economic research projects in the form of high-quality MA theses and high-impact presentations to specialized researchers and to the public.
The Study Affairs Team provides personalized support, including admissions support, visa and accommodation assistance, and help with adaptation to life in Prague.
Facilities
CERGE-EI is located in the beautiful, historic Schebek Palace, which has been renovated to accommodate the needs of modern higher education. It is also home to the Jan Kmenta CERGE-EI Library, which is considered the best economics library of its kind in Central and Eastern Europe.
CERGE-EI operates a Digital Media Centre with an 80-seat lecture theater and studio, equipped with cutting-edge audiovisual technology. The facility enables live-streamed lectures and seminars to multiple partner institutions across the region, and allows CERGE-EI faculty and students to hold virtual meetings with overseas supervisors, research partners, and colleagues around the world.
Location: in the heart of Europe
The CERGE-EI building is located in the center of Prague, a beautiful and affordable European city with a great social and cultural life. Prague ranks among the safest cities in the world according to the Global Peace Index.