Visiting Master's
// ARTICLE CREATION AND/OR MODIFICATION DATES // note the special format due to date() not functioning with other languages ?>
We offer master's students from other universities a chance to visit CERGE-EI for a short stay, for a semester or a year. Visiting students take courses in our western-style PhD in Economics program. This scheme is primarily designed for academically motivated master's students who are considering studying for a PhD in Economics and pursuing careers in the global academic sector or international organizations.
CERGE-EI runs a special Visiting Master's scheme jointly with the Institute of Economic Studies (IES) of the Faculty of Social Sciences, Charles University, Prague. We also offer the Visiting Master's scheme to students from other universities.
Download the Visiting Masterꞌs Scheme leaflet in Materials for Download.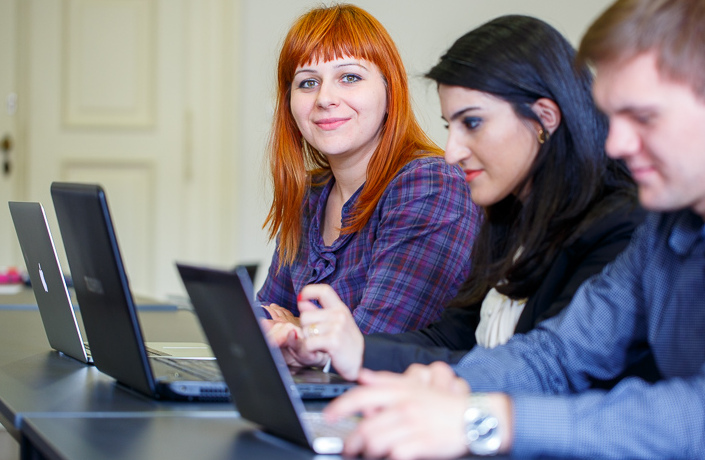 Benefits for Visiting Master's
High-quality, challenging PhD-level Economics courses at CERGE-EI.

All courses are taught in English.

Academic Skills Center

helps students develop Economics-specific language and academic skills.

No tuition fee associated with visiting CERGE-EI.

Fellowships are available

for the best students to cover living expenses.

Option to complete the PhD in Economics program at CERGE-EI later on.
Eligibility Criteria
Bachelor's degree in economics, mathematics, financial mathematics, statistics, physics, or related fields (or expectation of receiving Bachelor's degree by September of the year of the participation in the Visiting Master's Scheme).
Strong background in mathematics.
Previous education in economics is not required but desirable.
Sufficient competence in English to complete English-taught courses.
Short Term Visits
If you would like to visit us for a shorter period (or talk to a particular faculty member) please contact us at This email address is being protected from spambots. You need JavaScript enabled to view it..