News
Congratulations to Our New MAE Graduates!
23 July, 2021
We congratulate our new graduates and wish them all the best in their future lives! The Graduation Ceremony of the MA in Applied Economics program took place on Thursday, 22 July 2021. Four students received their diplomas.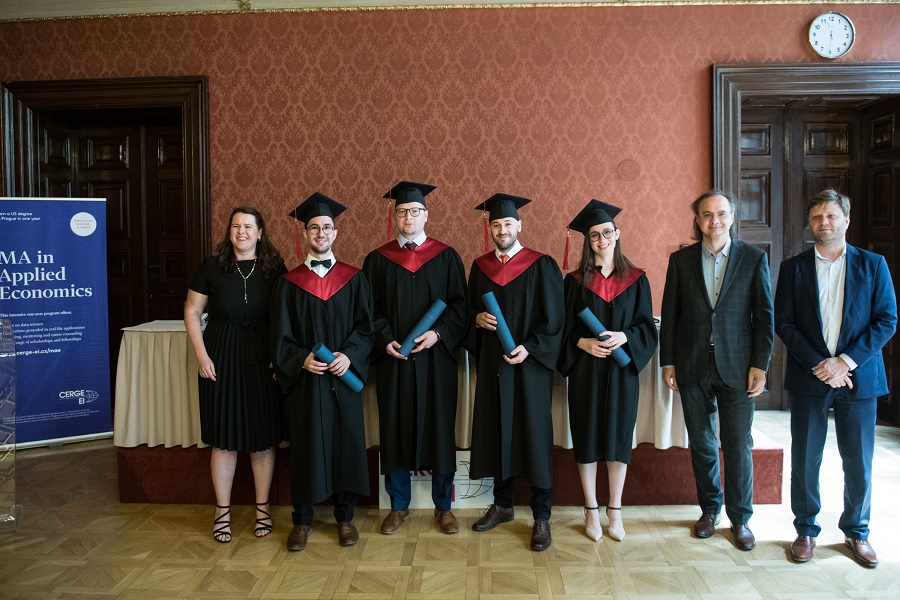 Program Director Eva Hromádková gave a warm and witty commencement address highlighting the qualities of each student; and acknowledging the specificity of the last trimester caused by the obstacles during the lockdown, which the students successfully managed to overcome. CERGE-EI Director Sergey Slobodyan, and Jiří Střelický, chairman of the Board of Directors and CEO of ČSOB Pojišťovna, who also serves at CERGE-EI Nadace, gave inspirational speeches during the ceremony.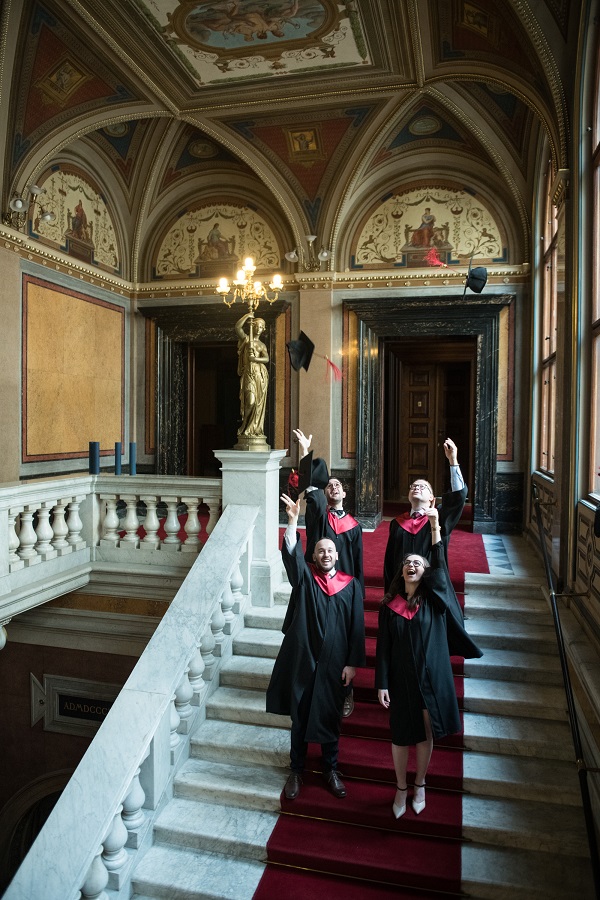 "I do believe that your future is going to be bright, you are equipped now with very useful skills, and you will be able to work as economists everywhere you go," Sergey Slobodyan said, and added: "I have to tell you how lucky you are that we are able to run the graduation ceremony. Luck is very important in our lives. We are lucky to be here and never forget that if luck goes away, you have to catch it."
"I think today you have completed something truly exceptional, and you can be very proud of yourself. And most importantly - your relatives may be proud of you," emphasized Jiří Střelický.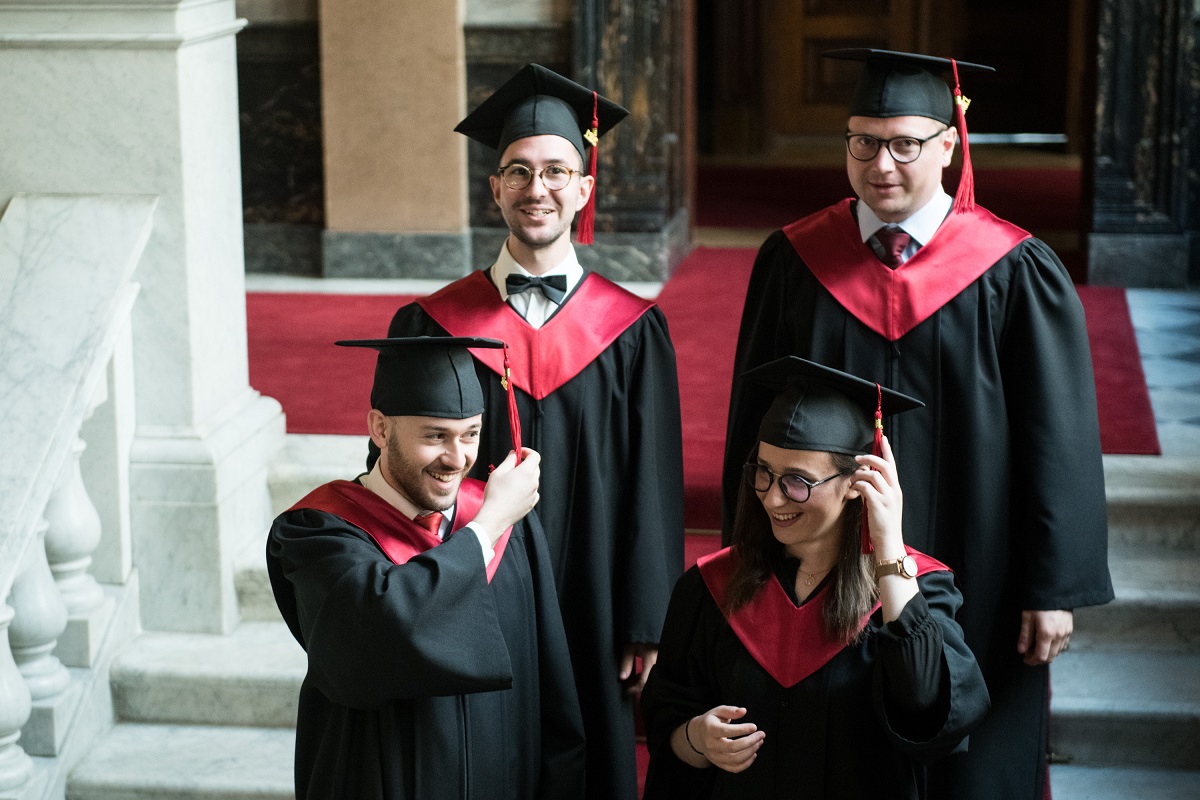 The final speech was given by one of the graduating students, Josef Švec, who highlighted the challenges he and his classmates had to face due to the Covid-19 pandemic.
A short video from the Graduation Ceremony available here.