News
CERGE-EI Media Highlights for August
7 September, 2021
The 2022 national budget, the age at which children should start kindergarten, investments in education, and teachers' salaries are among the topics that CERGE-EI experts commented on in the Czech media in August.
The impact of the pandemic on the Czech and global economies, and the growth of inflation in the Czech Republic were topics of discussion on the ČT24 television program Otázky Václava Moravce. Professor Jan Švejnar was Vaclav Moravec's guest.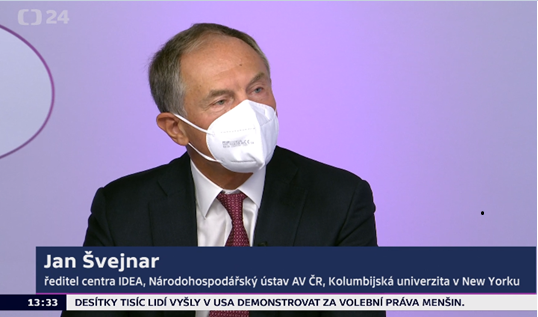 For Studio ČT24, Jan Švejnar said: "A budget deficit in times of crisis is reasonable, but we need to invest wisely. Once the state achieves a strong economic boom, there will be time to grow a budget surplus."
"One man cannot decide everything," said Filip Matějka, in an interview with Respekt. He talked about elections, pensions, and the way decisions are made within the ANO movement. "It probably sounds sexy to say, 'I know what is right and what we will do.' But such an enlightened big boss is a fiction. No one who could do that exists".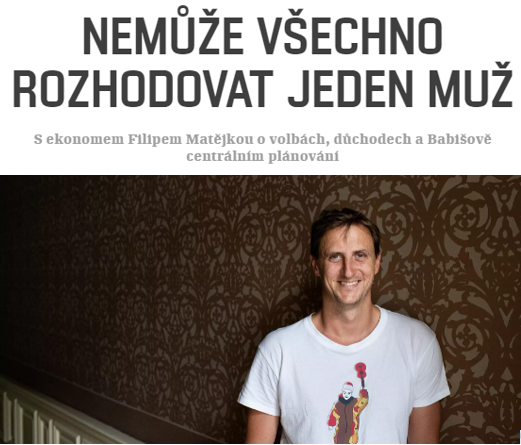 A study by Alena Bičáková, Klára Kalíšková, and Lucie Zapletalová entitled "Mum or preschool? How an extension to paid parental leave affects children's future education and employment" spurred significant media interest. Alena Bičáková spoke on the topic on the program Studio 6 on ČT24, and the study was covered by news servers seznamzpravy.cz, aktualne.cz, eurozpravy.cz, novinky.cz, radio stations Český rozhlas Plus, Rádio City, Expres FM, and Classic Prague, among others.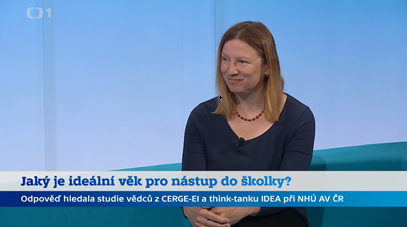 The media also covered Daniel Münich's study "Teachers' salaries in 2020 and beyond: will the Czech Republic rest on its laurels?" The study was featured by Hospodářské noviny and Respekt, among others, and Daniel was interviewed by CNN Prima News. He spoke not only about teachers' salaries but also about education and the start of the upcoming school year on ČT24's Interview and Interview Plus on Český rozhlas.