News
Fulbright Distinguished Scholar in Economics at CERGE-EI
11 March, 2022
We are honored to announce a new partnership with the Fulbright Program. As a Fulbright Distinguished Scholar in Economics at CERGE-EI, top U.S. academics will have the opportunity to teach and conduct economics research at CERGE-EI, and work to build mutual understanding between the Czech Republic and the United States.
CERGE-EI founder Jan Švejnar, CERGE-EI Director Sergey Slobodyan and Fulbright Czech Republic Executive Director Hana Ripková have recently signed a Memorandum of Understanding. We look forward to this wonderful collaboration and its impact on economics students and professors in both nations.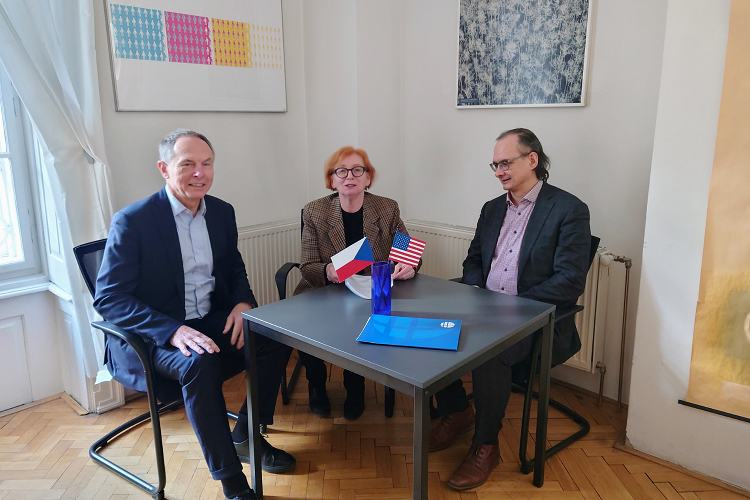 The Fulbright U.S. Scholar Program is now accepting applications - learn more about the award and application requirements.