News
Ole Jann Receives Junior Star Grant
4 November, 2021
Assistant Professor Ole Jann, researcher and member of the CERGE-EI faculty, has received the prestigious Czech Science Foundation (GAČR) Junior Star grant for his project in the field of information economics. GAČR received a total of 315 applications, of which 16 were successful. Only two of the successful projects cover fields other than natural sciences.
Ole Jann considers it a great honor to have been chosen as one of the Junior Star recipients this year: "This 5-year project will give me a chance to conduct research on the great digital changes that our societies and economies are going through. It will also allow us to expand the group of economic researchers at CERGE-EI and deepen our contacts with some of the best universities in the world."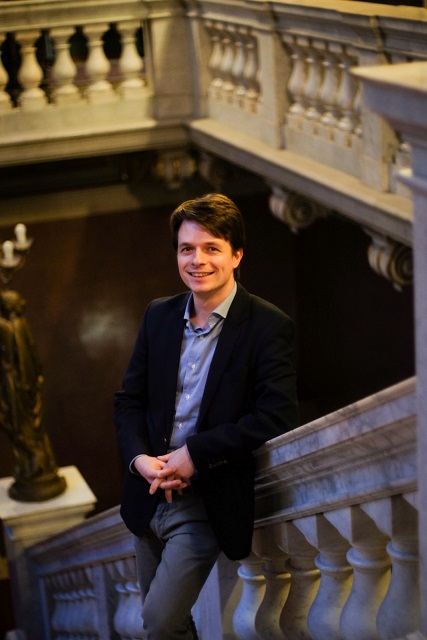 The project entitled "Data, Algorithms, Power: Economic Theories of the Information Society" focuses on developing insights in the most active research area in economic theory – information economics – to help understand the informational transformation that many sectors of the economy and society are undergoing. It will depart from previous research in this field by focusing on the interplay of information and power – such as in questions of privacy, of the ownership of data and algorithms, and the centralization or decentralization of data storage and processing. This includes understanding:
How the possibilities of the Internet can be harnessed for efficiency-enhancing information revelation and exchange;

How the mandatory disclosure (or non-disclosure) of information shapes economic and societal outcomes;

How we can most usefully model the economic value of data and algorithms and their ownership;

How the centralization of data storage and processing interacts with mechanisms of social and economic control.
The planned project outputs include workshops, publications in several top general interest journals and/or top economics journals and participation at top generalist as well as specialized conferences, such as the European Summer Symposium on Economic Theory or the Barcelona Forum on the Digital Economy. The principal investigator further plans to submit a grant funding application for the prestigious ERC grant during the course of this project.
The Junior Star grants aim to support excellent researchers in the early stages of their careers in building their own independent research groups and implementing their original ideas. The long-term ambition of the grant scheme is to contribute to the improvement of the current structures of basic research in the Czech Republic. GAČR has supported JUNIOR STAR projects in basic research since 2020.