News
People of CERGE-EI: Meet Our Alumni
21 October, 2021
George Vachadze, our PhD graduate from 1999, has recently been appointed Full Professor at the College of Staten Island, City University of New York. How does he remember his studies at CERGE-EI and what is he currently working on? Read the latest interview published on the CERGE-EI blog.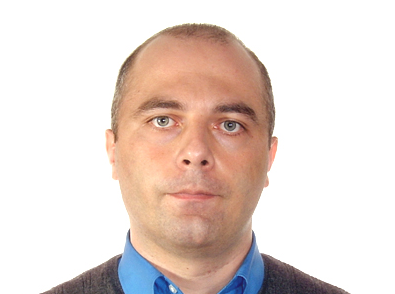 "At CERGE-EI, I had opportunities to meet with great people who influenced me a lot. While working on my Ph.D. thesis, CERGE-EI funded me to visit the William Davidson Institute at the University of Michigan, where I frequently interacted with Professor Jan Svejnar and Professor Jan Kmenta. I owe them a lot! I would also like to mention my mentors at CERGE-EI, Prof. Milan Horniacek, Prof. Randall Filer, Prof. Jan Hanousek, Prof. Michal Kejak, and Prof. Krešimir Žigić, from whom I benefited enormously! A good teacher will teach you the information you need to learn the subject and to pass a class, but a great teacher will teach you things that will enrich your life in the long run. These are the people who enriched and improved my life. I will always be thankful to them for their patience, kindness, and dedication," said George Vachadze.
Read the full interview here.